WELCOME TO MY MOBILE SIGNAL BOOSTER SHOP !
If you encounter any mobile network coverage issue such as weak (or even no) mobile signal reception at certain places, calling your mobile telecommunication service center to complain may not be able to solve your issue. They may not build a base station near to your house or office just to solve your problem because it is not a cost effective way for them to run their business. Fortunately, MY MOBILE SIGNAL BOOSTER SHOP is able to help you to solve your mobile signal reception issue, and you don't have to bear with the problems caused by weak mobile signal anymore. If you are facing weak mobile signal reception that results in unclear mobile voice communication, dropped call, dropped line, unable to receive important call, slow or unstable mobile 3G  internet connection or mobile phone battery flatten out easily (due to higher power emission from mobile phone under weak signal condition), why don't just choose a mobile signal booster product that suits your need and give it a try? Our mobile signal booster products receive even very weak mobile signal from outside with an outdoor antenna, and then amplifies it into a strong signal with an amplifier inside the building, thus making your conversations over the phone and internet surfing smooth and pleasant. Get our products today for the benefits of
Instant and economical solution for signal improvement
Easy installation and operation
Safe and reliable product (CE and ROHS certified)
Decrease of harmful radiation from mobile device to user (especially to pregnant women and children)
Ensure comfortable and enjoyable voice communication and internet surfing experience
New Product Launching Sales is ongoing ! Experience Series and Extreme Series Mobile Signal Booster Package

Please visit our Booster Package page for more information.
ALL PRODUCTS COME WITH 30 DAYS MONEY BACK GUARANTEE (T&C)
We understand that some customers may not believe that it is working because many people have not even heard of such products before especially in Malaysia, that is why when we demonstrated to some users, they often amazed by how effective our product is in improving the signal reception. Actually mobile signal booster is getting popular in Europe,  China, USA etc. Because it is just difficult for mobile base station to cover every area for their subscribers. Especially in a big country, even there are signal coverage outside, there are still some signal dead zone inside buildings because signal attenuates greatly by building material like concrete wall or metal. We are very confident that our product could help you after some intensive test under a very weak signal condition to prove its functionality. With the 30 days money back guarantee, we save you from risk of spending without getting favorable result. Please check the terms and conditions at Return Policy.
KEEN TO BUY BUT STILL WORRY ABOUT LOST & DAMAGE PACKAGE AND ONLINE SCAM?
Many online shopper worry about package lost (stolen ?) and items damaged during the shipping process, My Mobile Booster (MyMB) insures customers that all ordered items will be delivered to customers in good condition. In case there is package lost or item damaged during the shipping process, we take the full responsibility by replacing and re-sending the lost or damaged items. My Mobile Signal Booster shop also provide Cash on Delivery service to certain area in West Malaysia, that mean customer can just pay cash after receiving the product. Customer satisfaction is our key to success, and our aim is to provide customers a total worry free and risk free shopping experience with us. Please refer to Product Delivery page for more information.
All MyMB Product is Tested Before Sending to Our Customer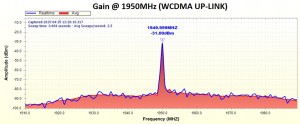 After the product is manufactured, it will be fully tested before shipping to our Malaysia warehouse. However, in order to make sure the product is not damaged during the shipping process, MyMB perform a QC test for each product again just before sending it out to our customer, this is to avoid frustration for our customer after they receive the product. Customer satisfaction is our key to success, and this is one way to prove that MyMB do not compromise quality over price.
Beware of Fake and Inferior Mobile Signal Booster Product
We notice there are many duplicated, fake and inferior mobile signal booster products available in the market, their exterior may looks decent in the photo or some even looks similar to our product, but inside the casing it is totally another story.
MyMB take the initiative to buy most of the booster available in our market and use our RF testing equipment to physically test the booster performance, almost 95% of the products could not meet the specification as written in the product description. In view of this, we remove all MyMB product specification such as Gain, Power, noise figure and etc to prevent customers compare those inferior product with our product and get cheated by those fake specification.
Not only the specification, some interior product even generate high sideband interference and having high noise floor that may cause interference to telco base station, it will jam telco signal in your whole area and MCMC officer may knock your door one day and impose a heavy fine to you.
As a Malaysian ourselves, we choose to believe that most of the Malaysian local sellers that sell in Lelong, 11 street, lazada and etc do not cheat consumer in purpose, they just resell cheap booster directly imported from China, and copy all information from the source without identify it is true or not. Unlike MyMB, those unprofessional sellers do not invest a proper equipment to test the booster they sell, as booster may be just a small part of their business for them to earn extra money.
As a responsible and professional mobile signal booster supplier, MyMB physically test all the booster one by one before release to our customers. As a responsible buyer, we don't want to buy something that maybe just slightly cheaper but end up jamming the Telco signal, it will affect thousands of peoples around in your area and will bring serious troubles to yourself also.
Please visit this link for more information and testing results for inferior product and know more how it could affects you.
Extended Warranty and Lightning Insurance
MyMB offer 1 year extended warranty and lightning insurance to further protect your devices, to know more about it, please refer to Extended Warranty page .
The following video introduces the products and services that we provide: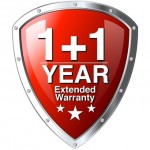 For any inquiries, please contact us for more information. [Tel: (+60)12-7916852 Email: Mymobilebooster@gmail.com]
MyMB (My Mobile Booster) is a registered trademark of My Mobile Signal Booster Shop, Malaysia.
Office Address: Austin 18 Business Suites,  Jalan Austin Perdana 3,  Taman Mount Austin, Johor Bahru, Johor
Company Website: www.Mymobilebooster.com
Operating Hours: 9am to 5pm on weekdays (Closed on Saturday and Sunday)
Pick Up Time: 1pm to 4pm on weekdays (Pick up at office not available on Saturday and Sunday, please make appointment at least 1 day before pick up)
Testimonial :
My Mobile Signal Booster Shop (MyMB) appreciate all kinds of feedback from customers, a positive feedback from customer really increase our team spirit and motivate us always to do it better.
"I've now set it up and appears to be working well. I now have 4 bars signal in all the downstairs area."– Murray
" I will definitely recommend your company to my friends or anybody that has a need for boosters. Thanks again and keep up the good work."– Alex
" I could have save lots of money and trouble if I just buy directly from you and not from other company in China, now I know why they sell it so cheaply, because they just want to attract you to make payment soon so that they can just send a rubbish to you and know it is impossible for you to return the product or go to their doorstep to teach them a lesson. Sorry I am getting angry easily everytime I talk about this, I vow to ban TaoBao, Alibaba and all online purchase from China again even they sell a same product 100 x  cheaper. Anyway, thanks for your kind help to solve my long term signal issue for Maxis line in my house." – Michael Heng
"It is working perfectly. Many thanks"– Ian
"Thank you very much, It's a great product. Much appreciated."– Krishnan
"We would like to thank mymobilebooster for your professionalism and effort for taking an extra mile in assisting us.Once again, thank you and will be looking forward in partnering with you again" – Ryan
"Booster tested! Well recommend…! Thanks…"– Mr Chan
"Everything is great. It works fine now.. Very happy with the product and your service. :D"– Farid
"Hi, just to inform you that the mobile signal booster system I bought from you is working perfectly. Although I have previously wasted my money buying from China supplier via internet, your system has made my day! Now I have full bar inside my house. To me, you are a solution provider, not just a seller. Thanks for you patience in responding to my many questions."– Mazhar
"Our GSM reception for Digi and Maxis is very good inside our factory now. Will surely recommend it to our peers and customers. Thank you so much for your follow up"– Wesley
"It's working! tqvm"
– Atikah, Selangor, 3rd Sep 2015"
It works now. Receive max mobile signal strength in my house. First time in history since Celcom introduces mobile service. Thank you for your advice and support. I'm really appreciate it. is a great product"
– Dato' Yahaya, Kuala Lumpur, 15th Sep 2015
"Installation complete and working well. Two very nice men. Thank you very much."
– Kevin, Johor, 5th Dec 2015
"Terimakasih,mymobile boster atas perkhidmatan yang diberikan serta sarvice perkhidmatan penghantaran yang telus dan selamat..serta quality barang yg bermutu…terimakasih sekali lagi .produk tn memang power…."
– Daili, Sarawak, 20th Jan 2016
"Gd afternoon, We have installed on the ship. All cabins in the ship and common spaces are now 4G. (Thumb up x 3)"– Captain Mohana, 24th Dec 2016
and
"Thank You" from many others.
MyMB Homepage in :  中文      Bahasa Malaysia