P1 4G Mobile Signal Booster
Good News, MyMB launch P1 4G mobile signal booster packages, if you are eager to use the 4G data offered by P1 4G but the P1 4G  signal not able to penetrate into your house (Provided outside signal exist), just purchase the P1 4G mobile signal booster package below to solve your problem.
EXPERIENCE P1 4G :
Please visit P1 4G official website for more information:
Below is some information for P1 4G (Information from this link)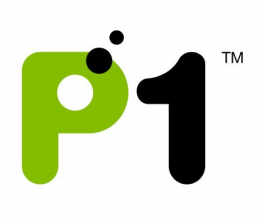 Packet One Networks (P1) is a Malaysian converged telecommunications, broadband and 4G service provider. The company was founded in 2002 and is a subsidiary of Green Packet Berhad. In March 2007, P1 was one of four companies awarded 2.3 GHz spectrum licenses by the Malaysian Government to deploy 4G WiMAX services throughout Malaysia. In August 2008, P1 became the first company to launch commercial WiMAX services in Malaysia.[1]
In March 2014, Telekom Malaysia (TM) Berhad bought a 57% stake in P1 for RM 350 million.[2] TM is to invest RM 1 billion in P1 over the next four years.
In April 2016, the company was officially re-branded as webe digital sdn. bhd.[3] May 2017 saw the announcement of webe's latest CEO, Moharmustaqeem Mohammed,[4] replacing Azizi A. Hadi who had just taken over from founder Puan Chan Cheong [5] nine months earlier.
WiMAX
P1 W1MAX
[
edit
]
P1 W1MAX is presently a fixed portable broadband service that runs on the 2.3 GHz WiMAX spectrum and 802.16e 2005 standard, which is known as Mobile WiMAX. It enables wireless broadband access up to 30 miles (50 km) from the base station.
P1 W1MAX offers three type of modems:
P1 W1MAX DS300 Shared Modem
P1 W1MAX DV230 Shared Modem that integrates WiMAX, 802.11 b/g WiFi and voice functionality into one device.
WIGGY
P1 W1MAX's On-the-Go Portable Modem is called WIGGY [15]
P1 W1MAX offers three packages:
WIGGY 129 which has speeds up to 3 Mbit/s;
WIGGY 89 which has speeds up to 1.5 Mbit/s.
WIGGY 58 which has speeds up to 600 kbit/s
The WIGGY is also available in prepaid.
Initially, the WIGGY was advertised to offer speeds of up to 10Mbit/s. At the time the package was offered, it was the fastest wireless package offered in Malaysia. However this package was quickly pulled when the company received backlash after many of the subscribers found that they were unable to achieve the 10Mbit/s speed.
WiMAX for Embedded Devices
[
edit
]
P1 W1MAX also offers WiMAX subscription for Intel powered Netbook and Notebooks that are WiMAX ready.
4G WiMAX Network
The fact that the upcoming WiMAX Release 2 a.k.a. IEEE 802.16m specification does adhere to the 4G specifications and is officially recognised by the ITU as a 4G system only further adds to the confusion.P1 occasionally advertises its network as a '4G' network. However, this is primarily a marketing gimmick because at the time of writing, WiMAX does not meet the ITU's specification of 4G which requires attaining a download speed of 1Gbit/s for tabletop transceivers and 100Mbit/s for mobile transceivers. However, P1 isn't alone in this misleading marketing gimmick, two other WiMAX-based ISPs, Yes 4G and Asiaspace Dotcom AMAX, also market the technology as 4G.
For that matter, no current LTE network meets the ITU requirements for IMT-Advanced networks. The new LTE-Advanced 3GPP rel 9 and WiMAX 2 IEEE 802.16m systems have yet to be commercially deployed. However, most WiMAX and LTE networks should be upgradable to the 'true 4G' versions, there have yet to be a WiMAX company upgrade to 'true 4G' version at this point of time. Aside from Digi Telecommunications aims to be the first to roll out LTE network by 2013.