MyMobileBooster (MyMB) takes pride in providing quality product and service. Due to our complete and well established product range coupled with in-depth knowledge in mobile signal, we have many successful project demonstrating significant mobile signal improvement after installing our product.
Below are some highlights of our successful projects.
Project 1:
Building Type: 4-Storey Office Building in Singapore
Coverage Area: 500sqm
Coverage Band: 2G of all Singapore Telcos
Highlights:
Careful selection of booster not only helps customer to achieve most cost effective solution when providing signal coverage that meets customer's requirement but also do not cause unnecessary interference with the performance and accessibility of mobile phone signal.
Customer Testimonial:
"The booster is installed and everyone is very happy that they now have full signal :)" – Samantha
Business has been competitive nowadays, If your customers are inconvenienced to the point where they have to walk outdoors to make a call, chances are likely that they won't come back. See Project 3 & 4 on how we could help you in your business.
Project 2: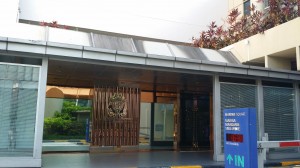 Building Type: Entertainment Center (GF and B1) in Singapore
Coverage Area: 1,700 sqm
Coverage Band: 2G &3G of all Singapore Telco
Highlights:
Despite located at downtown and populated area, due to high-rise buildings nearby, there were no mobile signal in all area indoor, even at ground floor. The problem was realized near to the grand opening day. With swift response and ready stock, the problem is solved without affecting the normal business.
Project 3 & 4: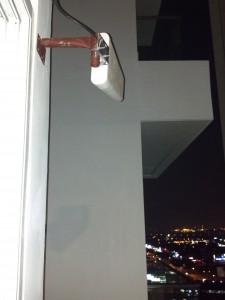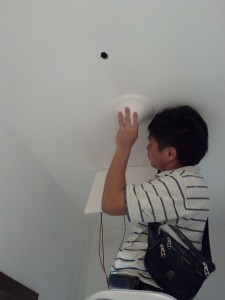 Building Type: Condominium (KSL D'Esplanade Residence Condominium)
Coverage Area: 100sqm
Coverage Band: 2G & 3G of Singapore Telco in Johor Bahru Area
Building Type: Bangalow (East Ledang @ Nusajaya)
Coverage Area: one room (based on customer request)
Coverage Band: 2G of Singapore Telco in Johor Bahru Area
Highlights:
Receiving weak signal in foreign country especially in an environment with strong competition of local telco signal can be very challenging. It requires right product selection and skillful installation, these can only be found in professional mobile signal booster supplier like MyMB.
Project 5: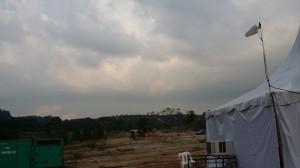 Building Type: Film Shooting Site
Coverage Area: 300sqm
Coverage Band: 2G &3G of Celcom and Maxis
Highlights:
This shooting site is uninhibited and far from city area, the telco signal was so weak that it could hardly be picked up with handphone. Yet voice and data communication is so important during the film shooting. With special designed solution cater for tent at off-site, Celcom and Maxis signal was successfully amplified and repeated over the desired area. 
Project 6: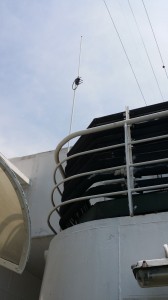 Building Type: Cruise
Coverage Area: 6,000 sqm
Coverage Band: 2G &3G of all Malaysia & Singapore Telco
Highlights:
Even when you are away from the shore, communication using your own mobile phone could have been possible with a good mobile booster system. This could save you very significantly on satellite phone from your company/personal bill.
Project 7:
Building Type: Internet / Cyber Cafe
Coverage Area: more than 100 m2
Coverage Band: 2G &3G of Malaysia Telcos
Highlights:
Ooyolo cyber cafe values the importance of mobile phone signal in gaining customers' satisfaction and loyalty. For previous few branches, customers feedback that the mobile signal reception is bad inside their cyber cafe and cause them to miss important call frequently, the owner approach MyMB and we successfully solve the mobile signal issue for their branch at Mount Austin. For their new branch at Taman Molek, Jalan Molek 3/20, they approach us before the grand opening date and we completed the project within very short time to minimize the impact of signal problem to Ooyolo customers. Now Ooyolo customer can enjoy the best internet surfing / gaming experience and no need to worry about missing important call anymore.
Project 8:
Building Type: High Rise Commercial Building
Coverage Area: 5 Lift (Total 15 floor per lift)
Coverage Band: 2G &3G of all Malaysia Telco
Highlights:
People nowadays are busy and always need to stay connected even inside a lift. The time to stay inside a lift might be short, but if you are trapped inside a lift due to lift failure and if the emergency button won't work, the mobile signal inside the lift may save your day as you can call someone to help you. MyMB successfully implement in lift mobile signal coverage for the 5 lifts of a 15 level high rise commercial building, tenants can now making phone call and surf net inside the lift even when the lift is moving.
Project 9:
Building Type: Underground Carpark
Coverage Area: > 10,000 sqm
Coverage Band: 2G &3G of all Malaysia Telco
Project 10: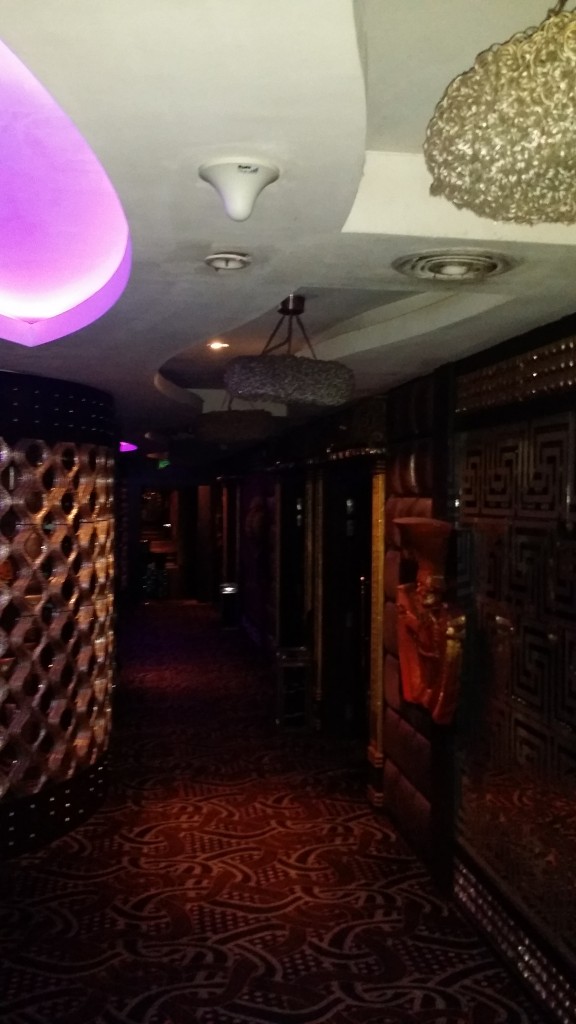 Building Type:  KTV
Coverage Area: > 2,700 sqm with more than 30 KTV rooms
Coverage Band: 2G ,3G & 4G of all Malaysia Telco
Project 11:
Coverage Band: All Malaysia Telco
Highlight:
Telecommunication signal is usually bad on a hill or in rural area. MyMB helps peoples living, working or sightseeing on a hill to get a smooth communication with their love one.
Customer Testimonial:
"Thank you My Electronic Ent.  For fast and easy service for our data booster system. Our guests at Borneo orchard house can now enjoy strong seamless coverage throughout our property… Even when we are up in the hills!" – Daniel
Other Projects:
Building Type: Residential House/Penthouse/Shop Lot
Coverage Area: 300sqm – 1,000sqm
Coverage Band: 2G and/or 3G of various Malaysia Telcos
And many other ..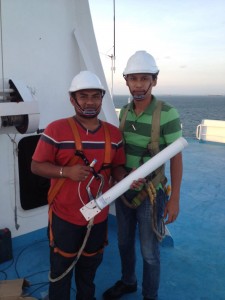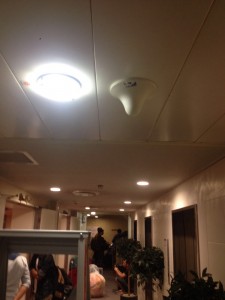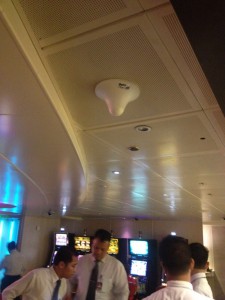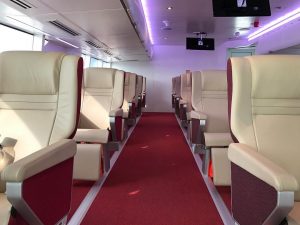 Testimonial:
MyMB appreciate all kinds of feedback from customers, a positive feedback from customer really increase our team spirit and motivate us always to do it better.
"I've now set it up and appears to be working well. I now have 4 bars signal in all the downstairs area."
– Murray
" I will definitely recommend your company to my friends or anybody that has a need for boosters. Thanks again and keep up the good work."
– Alex
" I could have save lots of money and trouble if I just buy directly from you and not from other company in China, now I know why they sell it so cheaply, because they just want to attract you to make payment soon so that they can just send a rubbish to you and know it is impossible for you to return the product or go to their doorstep to teach them a lesson. Sorry I am getting angry easily everytime I talk about this, I vow to ban TaoBao, Alibaba and all online purchase from China again even they sell a same product 100 x  cheaper. Anyway, thanks for your kind help to solve my long term signal issue for Maxis line in my house."
– Michael Heng
"It is working perfectly. Many thanks"
– Ian
"Thank you very much, It's a great product. Much appreciated."
– Krishnan
"We would like to thank mymobilebooster for your professionalism and effort for taking an extra mile in assisting us.
Once again, thank you and will be looking forward in partnering with you again"
– Ryan
"Booster tested! Well recommend…! Thanks…"
– Mr Chan
"Everything is great. It works fine now.. Very happy with the product and your service. :D"
– Farid
"Hi, just to inform you that the mobile signal booster system I bought from you is working perfectly. Although I have previously wasted my money buying from China supplier via internet, your system has made my day! Now I have full bar inside my house. To me, you are a solution provider, not just a seller. Thanks for you patience in responding to my many questions."
– Mazhar
"Our GSM reception for Digi and Maxis is very good inside our factory now. Will surely recommend it to our peers and customers. Thank you so much for your follow up"
– Wesley, Perak, 27th Mar 2015
"It's working! tqvm"
– Atikah, Selangor, 3rd Sep 2015"
It works now. Receive max mobile signal strength in my house. First time in history since Celcom introduces mobile service. Thank you for your advice and support. I'm really appreciate it. is a great product"
– Dato' Yahaya, Kuala Lumpur, 15th Sep 2015
"Installation complete and working well. Two very nice men. Thank you very much."
– Kevin, Johor, 5th Dec 2015
"Terimakasih,mymobile boster atas perkhidmatan yang diberikan serta sarvice perkhidmatan penghantaran yang telus dan selamat..serta quality barang yg bermutu…terimakasih sekali lagi .produk tn memang power…."
– Daili, Sarawak, 20th Jan 2016
"Gd afternoon, We have installed on the ship. All cabins in the ship and common spaces are now 4G. (Thumb up x 3)"– Captain Mohana, 24th Dec 2016
"Thanks to your product, my broadband is able to capture full bar here"
– Mr Lew, Miri, 23th Jun 2017
and
"Thank You" from many others