YES 4G Mobile Signal Booster
Good News, MyMB launch Yes 4G mobile signal booster packages, if you are eager to use the 4G data offered by YES 4G but the YES 4G  signal not able to penetrate into your house (Provided outside signal exist), just purchase the Yes 4G mobile signal booster package below to solve your problem.
EXPERIENCE YES 4G :
Please visit Yes 4G official website for more information:
Below is some information for YES 4G (Information from this link)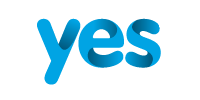 Yes is a Malaysian communications service provider, owned by YTL Corporation. Yes uses a prepaid utility model for billing, charging 9 sen for 3 megabytes of data, a single SMS, or a minute of voice call respectively. Being based on the prepaid model, it requires subscribers to "top up" their accounts with credits before they can be used.
At launch, their coverage area spanned 65% of Peninsular Malaysia including major cities, towns, highways and secondary roads on the east coast which they now have 85% coverage and constructed 4,200 base stations in 2 years. The service is also provided for free on the high-speed KLIA Express train from Kuala Lumpur to KLIA. As a Mobile WiMAX provider, Yes uses Yes ID, a username authentication method that does not require the use of SIM cards.
A postpaid version of the service was launched in 2012, offering a monthly quota of 1.5 GB at RM48, to 6GB at RM98. The company had a 10GB package which was priced at RM168 but was ceased on 17 May 2013. Upon hitting the quota, the service will throttle all connections to 128 kbit/s, in contrast to the complete unavailability of the service once the credit has run out with the prepaid version of the service.
A triple-play service was in the works, with Sezmi as its content provider partner. However, with Sezmi defunct and no announcement as of 2013, it is largely assumed from a website that the project has been abandoned because of Sezmi due to its failure in September 2011.
Yes sources their dongles and modems from Infomark Korea, the same company which Clearwire sources their devices from. Notably, the YES Huddle is identical to a Clearwire Clear Spot 4G, both being OEM versions of the Infomark Biscuit, but with a customised firmware.
Devices
As of launch date, Yes devices[1] available included the Yes Go USB dongle and Yes Huddle Wi-Fi mobile hotspot. Other products to come include a Yes 4G phone called the Yes Buzz and a home/office WiFi gateway called the Yes Zoom. On 30 Jun 2016 , Yes 4G had rolled out 4G LTE service and Yes Altitude 4G Smartphone
Available Yes 4G devices include:
Huddle XS mobile hotspot
Huddle mobile hotspot
Zoom 4G Gateway
Samsung 4G Chromebook
Yes Altitude 4G VoLTE smartphone