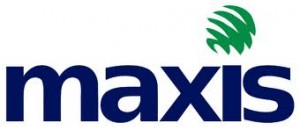 Maxis Communications Berhad, DBA Maxis, is a Malaysian mobile network operator headquartered at Kuala Lumpur, Malaysia. It was started in the year 1993. It uses the dialing pref ix identifier of "012", "017" and "0142". Maxis network are provided over the 900 & 1800 MHz GSM band and as July 2005, the 2100 MHz UMTS band. Majority of the company's stake is owned by billionaire Ananda Krishnan. The company has total subscribers at 13.95 million as of December 2010.
Please select a mobile signal booster package for Maxis and other telco as well at this page > Booster Package
Advance package is having promotion now !

Please Visit Selection Guide to choose an advance package that is suitable for Maxis 2G / 3G / 4G network.
Mobile Signal Booster package below are suitable for MAXIS network, please choose according to your needs :
For Voice Communication:
Basic (Support Voice Communication for Maxis network Celcom network, U Mobile network):
GSM900 (SR-G70)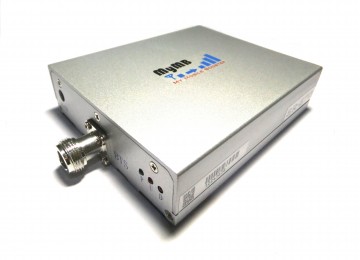 GSM900 (SR-G60)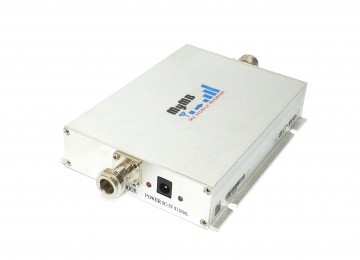 Updating...
Advance (Support Voice Communication for Maxis network and All other Telco):
For Data Communication (Mobile Internet):
WCDMA2100 / 3G (SR-W70)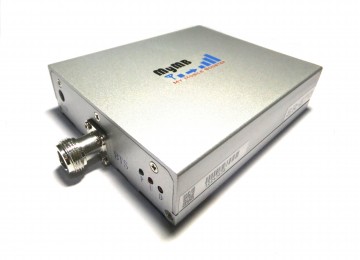 WCDMA2100 / 3G (SR-W60)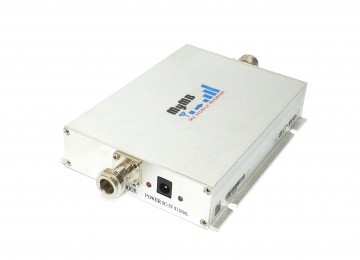 For Voice + Data Communication:
Other Information for Maxis:
1G, 2G, 3G and now 4G. What does it all mean?
Mobile communications began with simple voice calls on 1G or 1st generation networks. Then came SMS and basic Internet functions on 2G. Afterwards, 3G offered speeds that allowed better browsing and video streaming experience, faster downloads and various mobile applications.
Maxis has now introduced 4G LTE – the true 4G. LTE or 'Long Term Evolution' is a wireless platform standard that is the most advanced available globally. Maxis
4G LTE offers speeds up to 75Mbps and typical average speeds of 10Mbps to 30Mbps*. This broadband revolution will change the way we work and play, once again.
How fast is 4G?
The following table illustrates the speed improvement from 3G to 4G.
Actual speeds may vary.
| Online Activities | Before 4G | With 4G LTE |
| --- | --- | --- |
| Download a 5 MB song | 20 seconds | 2 seconds |
| Download a 25 MB video | 100 seconds | 10 seconds |
| Download a 750 MB movie | 50 minutes | 5 minutes |
| Download an HD video | 5 hours | 30 minutes |
Maxis 4G LTE network works seamlessly with our existing 3G networks. Our 3G/HSPA+ network is already providing speeds of up to 21Mbps and 81% population coverage from 5,200 sites. Our HSPA+ Dual Carrier network has over 3,500 sites covering most major towns nationwide and supports speeds of up to 42Mbps.
This means customers can continue to enjoy using their 4G LTE devices even when they are outside the LTE coverage areas.
Where and how to get it?
We have launched 4G LTE in parts of the Klang Valley in the areas of Cyberjaya, Taman Tun Dr Ismail, Damansara Utama, Desa Sri Hartamas, Bandar Puchong Jaya and Bandar Sunway. Other areas that have partial coverage are SS2, Taman Paramount, Section 17 and 19 in Petaling Jaya, Plaza Damansara, Bandar Kinrara and Taman Wawasan in Puchong. We will be activating many other areas soon.
What Can Maxis 4G LTE Do For You?
With Maxis 4G LTE, you get to do all the things you love with Internet, even faster.
With this service, you can expect a richer Internet experience with greater download speeds, smoother HD (High Definition) video streams, lag-free gaming and more to enhance your online satisfaction.
For more information, please visit http://www.maxis.com.my/4GLTE/main.asp
How to Activate 3G Mobile Internet for Maxis Network ?
Dial 123 from any Maxis mobile
Dial 1800 82 1123 from any other phone
STEP 1 – Dial *100# 
STEP 2 – Go to 'Internet and Settings'
STEP 3 – Select 'Mobile Internet'
Take the web in your hands with any of our affordable Pay-per-use, Time-based or Monthly Mobile Internet Passes. Whether you're a casual browser or a web surfing superstar, we have options for just about everyone. There's a whole world at your fingertips; explore it with Maxis Mobile Internet.
We are pleased to inform that your postpaid monthly Mobile Internet Package has been upgraded at NO additional charge effective 04/01/2012. This upgrade is only for customers who are already on a postpaid monthly Mobile Internet Package prior to 04/01/2012. Please refer to our FAQ below for more details.
For more information on how to activate mobile internet plan, please visit: http://www.maxis.com.my/personal/mobile/browse_search/index.asp
How to Improve Mobile Internet Speed for Maxis Network ?
If the 3G signal is weak at your location, it may affect to the mobile internet speed and stability, in this case, please consider to purchase the Maxis network booster (3G booster) for data communication and enjoy the internet surfing experience.