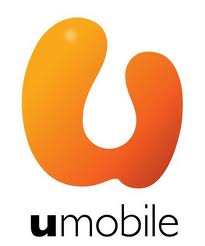 U Mobile Sdn Bhd is Malaysia's newest 3G service provider and was founded in 1998 as MiTV Networks Sdn Bhd. U Mobile is a wholly owned subsidiary of U Television Sdn Bhd which was formerly known as U Telecom Media Holdings Sdn Bhd and MiTV Corporation Sdn Bhd.
Utilising the 018 prefix allocated to the organisation by the Malaysian Communications and Multimedia Commission (MCMC), U Mobile seeks to enrich the lives of consumers by making communication, entertainment and information easily accessible through advance technology via one convenient, ubiquitous platform.
In addition to offering mobile telephony and mobile data, U Mobile intends to be Malaysia's first ever true mobile TV service provider with its Mobile LiveTV service that utilises internationally accepted Digital Video Broadcast – Handheld (DVB-H) technology. U Mobile targets to commence its mobile service and Mobile LiveTV user trial before the end of 2007.

Based on Bloomberg's feed, KT Freetel, one of U Mobile's foreign investor, has announced that it is selling its 16.5% stake (62.6 million shares) to U Mobile's major shareholder.
Please select a mobile signal booster package for U Mobile and other telco as well at this page > Booster Package
Advance package is having promotion now !

Please Visit Selection Guide to choose an advance package that is suitable for U Mobile 2G / 3G / 4G network.
Mobile Signal Booster package below are suitable for U MOBILE network, please choose according to your needs :
For Voice Communication:
Basic (Support Voice Communication for Maxis Celcom, U Mobile network):
Advance (Support Voice Communication for All Telco):
For Data Communication (Mobile Internet):
For Voice + Data Communication:
Other Information for U Mobile:
U Mobile offer wide variety of mobile internet plan to prepaid and postpaid users through their 3G network. For more information, please visit
How to Improve Mobile Internet Speed for U Mobile Network ?
If the 3G signal is weak at your location, it may affect to the mobile internet speed and stability, in this case, please consider to purchase the U Mobile network booster (3G booster) for data communication and enjoy faster internet surfing experience.